Who We Are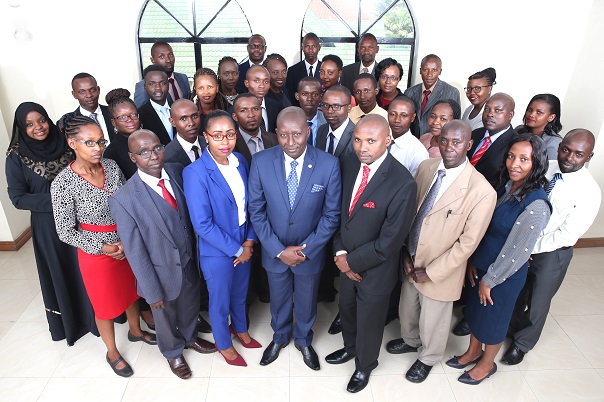 Our consortium namely Taxplan Consulting Limited, Alekim & Associates and Batian Registrars are separate legal entities, operating interdependently supplementing each other. The separation however is through creating 'Chinese Walls' necessary to ensure operational independency in complying with the governing laws and regulations.
Clients choose to work with us because our service approach emphasizes on relationship.  We endeavour to understand the business of our client and the industry in which they operate. This enables us to give quality and timely service as required.
We provide efficient and superior quality service by approaching consultancy assignments with concern for practical solutions tailored to meet each organization's specific circumstances.  These assignments are undertaken by qualified personnel who offer experience, objectivity and technical expertise.  These qualities coupled with dedication; result in the distinctive services which we offer. Some of the services we provide are Statutory Audit, Internal Audit, Accountancy, Tax consultancy, Business Valuation, Company Secretarial Services, Training, Information Systems Audit, Management Consultancy Services, Human Resource Management, and Information Communication Technology Services among others.
We have two full time partners and adequate staff to help maintain continuity to our service team. The composition of the firms' personnel enables the partners to continually enhance the skills of the professionals specially selected based on competence and experience.
The approach to each assignment is governed largely by the nature and size of the clients' activities, the task to be accomplished, the deadlines to be met and the extent to which the client staff can participate in the assignment. To ensure that we provide quality services, the firm's methodology of work comprises of proper work plan, risk assessment, use of analytical reviews, co-ordination and constant communication with management. We strive to ensure compliance to relevant regulations and quality assurance programs.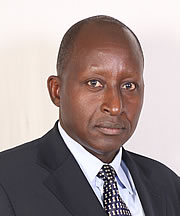 Felix K. Kimoli – Director/Partner
---
Mr. Kimoli, is a holder of Bachelor of Commerce (Finance option, Second Class Hons. Upper Division), a CPA (K), member of the Institute of Certified Public Accountants of Kenya (ICPAK) and a CPSK ,member of the Institute Certified Public Secretary (ICPSK), is the founder and Managing Director of Taxplan Consulting Limited, a founder and Partner in Alekim & Associates (CPAs), and also a founder and Partner in Batian Registrars (CPSs). Mr. Kimoli brings on board a wide range of experience in Auditing, Investigations, Tax consultancy, Accountancy and Company Secretarial services, acquired over a span of over 30 years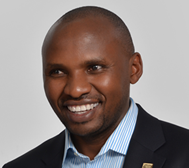 Alex K. Nguu – Director / Partner
---
Mr. Nguu is a Certified Public Accountant of Kenya (CPA-K) and a Certified Public Secretary of Kenya (CPS-K) He is a Member of both Institute of Certified Public Accountants of Kenya (ICPAK) and Institute of Certified Public Secretaries of Kenya (ICPSK). He established and founded Alekim & Associates (CPAs) and Batian Registrars (CPSs).
Alex holds a Master of Business Administration (MBA) – Finance from the University of Nairobi; Bachelor of Education (Arts) specialized in Mathematics and Economics – Second Class Hons. (Upper Division) from Moi University. He has a wide experience in Auditing, Taxation, Company Secretarial and Financial Management Services.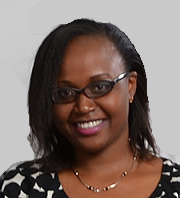 Anne W. Kanyi – Administration Manager
---
Anne holds a diploma in Business Administration, a Diploma in Human Resource Management and currently pursuing her certification in CHRP. She brings on board a wide experience in her field. She is charged with general office administration and personnel management. Anne has worked with various firms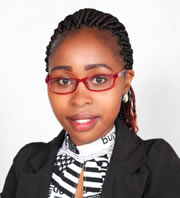 Evelyne Kayume Julius - Audit Senior / Consultant
---
Evelyne is a Certified Public Accountant (CPA), having cleared her final examination on the course and a degree holder in Bachelor of Business Management from Moi University. She has a wide experience in Auditing, Taxation, Accountancy and Management consultancy. She has been in external audit since 2013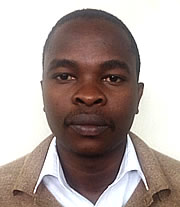 Kennedy Nyamu Njogwa – Audit Senior / Consultant
---
Kennedy is pursuing his Certified Public Accountant (CPA) qualification and is degree holder in Bachelor of Economics. He has a wide experience in Auditing, Taxation, Accountancy and Management consultancy. He has been in external audit since 2014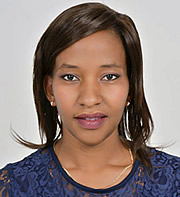 Jenifer Kamuti – Audit Senior/ Consultant
---
Jenifer is a Certified Public Accountant (CPA) and has a wide experience in Auditing, Taxation, Accountancy and Management consultancy. She has been in external audit since 2009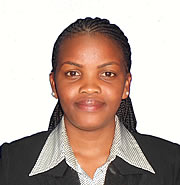 Vascalia K Kimoli – Audit Assistant / Consultant
---
Vascalia is pursuing her final part of Certified Public Accountant (CPA) qualification and has a wide experience in Auditing, Taxation, Accountancy and Management consultancy. She has been in external audit since 2010